Fighting for

Small Businesses.

Roanoke County.

Family Values.

Craig County.

Gun Rights.

Salem City.

Tax Cuts.

Montgomery County.
"As the next Delegate from the Roanoke and New River Valleys Joe would continue Delegate Greg Habeeb's work to advance pro-life, fiscally conservative, and pro-Second Amendment principles!"
"Joe is a conservative who understands the role of government and values fiscal responsibility. Joe will represent the character of our district well and I look forward to supporting him."
In his first term, Joe was instrumental in the largest tax cut in thirty years. As a Certified Public Accountant, he is committed to simplifying and reducing our tax burden.
Joe is a proud husband and father to five children. He understands the importance of our family values and is a proven fighter for our second amendment rights.
As the owner of the Salem Ice Cream Parlor and Katie's Ice Cream and Chocolates, Joe knows how to create jobs and balance a budget. He will push back against job-killing government regulations.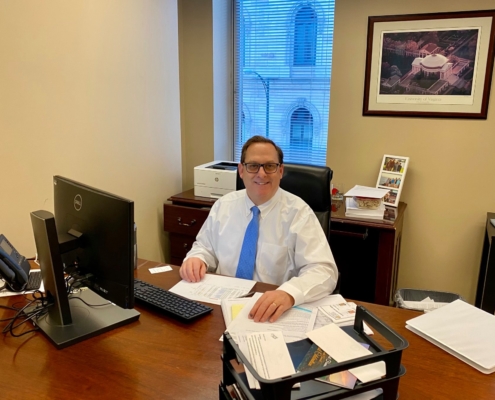 Del. Joe McNamara defends small businesses and workers by opposing changes to wage laws.
https://joeforva.com/wp-content/uploads/2020/01/Joe_Desk_2020.jpg
1348
1706
Robert Andrews
https://joeforva.com/wp-content/uploads/2018/08/JoeInvTrans-2-300x132.png
Robert Andrews
2020-01-27 21:27:37
2020-01-27 21:28:31
McNamara Defends Small Business
"NORFOLK — To help lawmakers tackle a bipartisan goal of raising teacher pay, state budget staff tried to untangle for them exactly what the average teacher's pay is in the state. The takeaway: There are different ways to calculate that…
https://joeforva.com/wp-content/uploads/2019/07/Go-joe-1.jpg
387
300
Robert Andrews
https://joeforva.com/wp-content/uploads/2018/08/JoeInvTrans-2-300x132.png
Robert Andrews
2019-12-03 17:23:14
2019-12-03 17:24:55
McNamara breaks down average Virginia Teacher Salary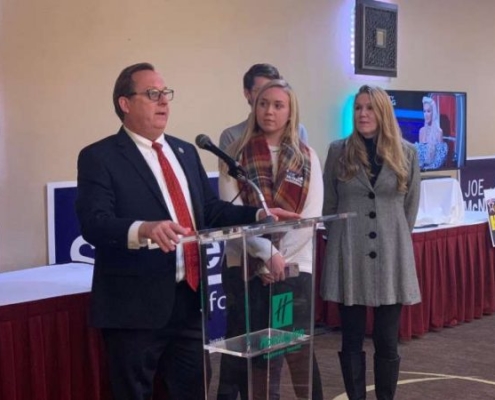 Radio Interview: 8th district Republican delegate Joe McNamara earned his first full 2-year term to the General Assembly tonight after winning a special election last November. McNamara topped Democrat challenger Darlene Lewis.…
https://joeforva.com/wp-content/uploads/2019/12/Joe-Vic-Speech.jpg
450
600
Robert Andrews
https://joeforva.com/wp-content/uploads/2018/08/JoeInvTrans-2-300x132.png
Robert Andrews
2019-12-03 16:41:30
2019-12-03 17:29:23
Joe McNamara on working in a "flipped" General Assembly