Fighting for

Small Businesses.

Roanoke County.

Family Values.

Craig County.

Gun Rights.

Salem City.

Tax Cuts.

Montgomery County.
"As the next Delegate from the Roanoke and New River Valleys Joe would continue Delegate Greg Habeeb's work to advance pro-life, fiscally conservative, and pro-Second Amendment principles!"
"Joe is a conservative who understands the role of government and values fiscal responsibility. Joe will represent the character of our district well and I look forward to supporting him."
In his first term, Joe was instrumental in the largest tax cut in thirty years. In this Session, Joe wants to provide relief to small businesses and families struggling from the shutdowns.
Joe is a proud husband and father to five children. He understands the importance of our family values and is a proven fighter for our second amendment rights.
As the owner of the Salem Ice Cream Parlor and Katie's Ice Cream and Chocolates, Joe knows how to create jobs and balance a budget. He will push back against job-killing government regulations.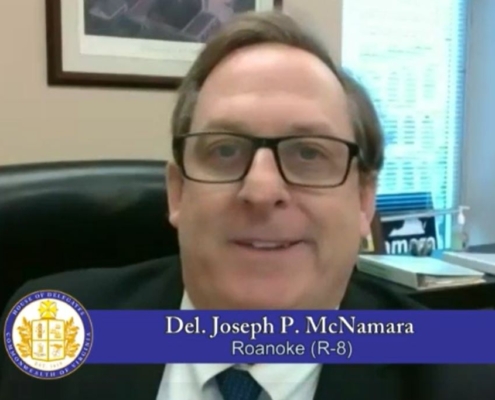 After the Commonwealth announced its largest revenue stream in history, Delegate Joe McNamara (R-Roanoke) took to the House floor to urge his colleagues to provide full PPP Loan Forgiveness for small businesses.
https://joeforva.com/wp-content/uploads/2021/02/2-16-PPP-Speech.jpg
683
1137
Robert Andrews
https://joeforva.com/wp-content/uploads/2018/08/JoeInvTrans-2-300x132.png
Robert Andrews
2021-02-17 15:17:18
2021-02-17 15:17:18
McNamara Fights for PPP Loan Forgiveness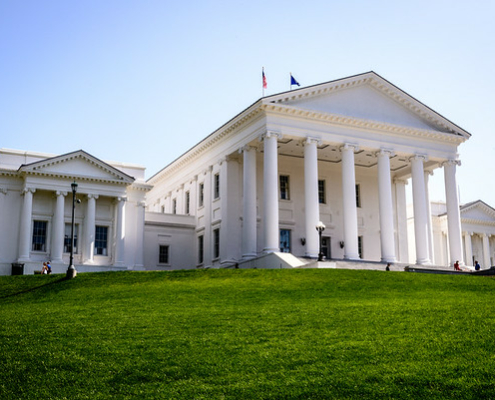 Republican lawmakers call for in-person session, when General Assembly reconvenes By Joe Dashiell Published: Nov. 11, 2020 at 8:03 PM EST|Updated: 18 hours ago ROANOKE, Va. (WDBJ) - Two Republican lawmakers from western…
https://joeforva.com/wp-content/uploads/2020/11/VA_Capitol.jpg
401
600
Robert Andrews
https://joeforva.com/wp-content/uploads/2018/08/JoeInvTrans-2-300x132.png
Robert Andrews
2020-11-12 19:40:38
2020-12-31 17:57:41
McNamara and Head call for in-person session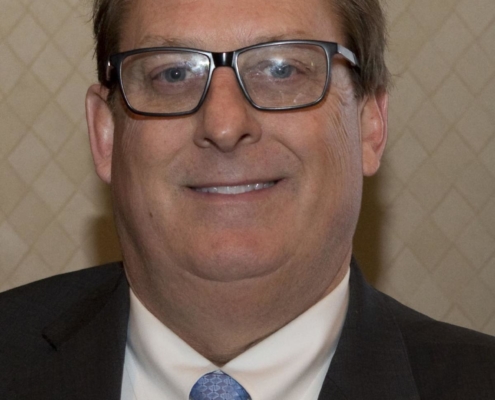 Tomorrow, August 18, 2020, The Virginia General Assembly will convene for a Special Session. It will mark nearly five months since the legislature has met. During this time, Virginia has weathered the worst pandemic in a century, a severe…
https://joeforva.com/wp-content/uploads/2020/08/joe-headshot.jpg
1713
1200
Robert Andrews
https://joeforva.com/wp-content/uploads/2018/08/JoeInvTrans-2-300x132.png
Robert Andrews
2020-08-27 17:42:18
2020-08-27 17:43:40
McNamara: Democrats Continue to Leave Leadership Vaccuum