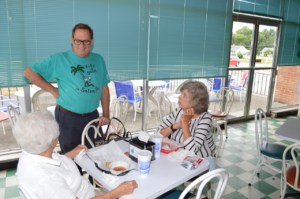 Joe McNamara is married to his lovely wife Cheryl and together they have five children – Josh, Patrick, Joey, Corey, and Colleen. We also can't forget to add Tibs (a Cavalier King Charles Spaniel).
Joe graduated from the University of Virginia with a BS of Accounting and a BS of Finance. He is a Certified Public Accountant — the only one in the General Assembly. Joe has Masters Coursework in Taxation with Virginia Tech.
Elected to the Roanoke County Board of Supervisors in 1996, he successfully reduced the Roanoke County budget and never raised a tax.
Joe was elected to the Virginia House of Delegates in 2018. In his first session, he compiled a solid voting record while fighting for conservative principles of fiscal integrity, protection of constitutional rights, and family values. Specifically, he voted for the largest Virginia tax cut in 30 years, voted against harmful gun control measures, and stood up for the right to life. He looks forward to building upon this in the years to come.
Joe currently serves on the House Finance and Counties, Cities, & Towns committees. After noticing his superb expertise of tax policy, House Republican Leadership appointed Joe as  whip for the Republicans on the Finance Committee. Committees whips are responsible for advising fellow members on the pros and cons of legislation, and they provide subsequent recommendations on how members should vote.