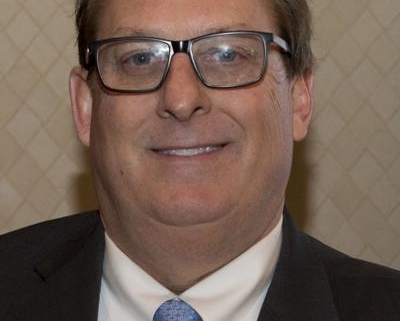 "Del. Joe McNamara kept the 8th House of Delegates District in Republican hands Tuesday, winning a convincing victory over Democrat Darlene Lewis.
McNamara, R-Roanoke County, will return to Richmond for his first full two-year term in the House. He won a special election a year ago to serve out the remainder of Greg Habeeb's term because he left to oversee a new Richmond office of Roanoke-based legal firm Gentry Locke.
'It's really a true honor to go back to Richmond and represent you,' McNamara said at an election night event for Republicans at the Holiday Inn at Tanglewood in Roanoke County.
Lewis, 66, got onto the ballot at the last minute so Democrats had someone to challenge McNamara. She's a retired small business owner. She most recently co-founded The Hope Center, a small nonprofit in Roanoke that helps youth and impoverished people.
Lewis did not return a request for comment Tuesday night.
The House of Delegates' 8th District consists of Salem, Craig County and parts of Roanoke and Montgomery counties. The district hasn't been represented by a Democrat since 1981, when the state did away with multiple delegates representing a district.
It was Lewis' first run for elected office, whereas McNamara has gotten used to the competition. Previously a Roanoke County supervisor, McNamara, 56, has run in five elections in the past seven years.
He served for nearly two decades on the Roanoke County Board of Supervisors before moving to the House.
McNamara owns two ice cream shops and is a certified public accountant. A staunch fiscal conservative, he has established himself as someone experienced with working on budgets.
'I'm looking forward to going back to Richmond, putting more money back in your pocket, keeping Virginia in the right direction as the number one state to do business,' McNamara said.
He said he looks forward to returning to Richmond to work on tax policy.
'Do you all need more money in your pockets?' McNamara asked the audience at the hotel, which cheered in response."
Taken from the Roanoke Times
https://joeforva.com/wp-content/uploads/2019/11/Joe-victory-2019-1-e1575391864503.jpg
527
369
Robert Andrews
https://joeforva.com/wp-content/uploads/2018/08/JoeInvTrans-2-300x132.png
Robert Andrews
2019-11-26 16:11:24
2019-12-03 16:51:17
Roanoke County's Joe McNamara elected to full term in House of Delegates